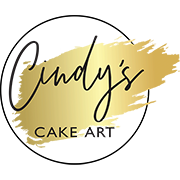 Wedding Cakes
Congratulations!
I would be honoured to be able to create an amazing wedding cake for your special occasion.
I can create a wedding cake that will make your wedding complete.  The design and taste of your cake will be the talk of your wedding for a long time after the event.
The quality of my cakes is very important, the finish of my cakes is of the highest quality and I use only the finest  ingredients in my cakes.
I care about how your wedding cake arrives at the venue and so I deliver anywhere in Hawkes Bay and further afield if required.
Elegant  |  Lace  |  Ruffles  |  Buttercream  |  Contemporary
For easy photo reference use the id number (e.g WC001)
Elegant Wedding Cakes
Wedding Cakes with Lace
Wedding Cakes with Ruffles
Buttercream Wedding Cakes
Contemporary Wedding Cakes
If you have any questions please contact me.